Energizing Care
for Caregivers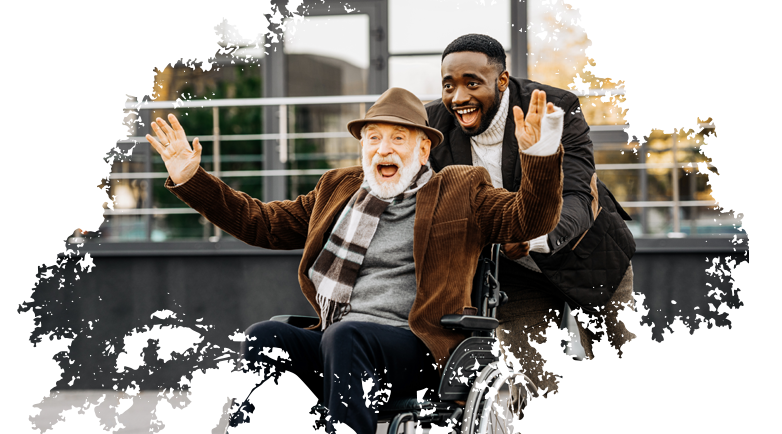 Sometimes, family caregivers are parents looking after the needs of children with special needs. Other times, it's the children caring for their aging parents. But, either way, who takes care of the caregivers?
Extended Families' respite care allows family caregivers the free time and peace-of-mind they need to sustain their ongoing caregiver roles. Our certified Developmental Service Workers, Child and Youth Workers, and Personal Support Workers relieve caregivers of daily caregiving duties, with the assurance that the needs of elders and ability-challenged family members are being met reliably and professionally.
Personal Care Services:

Support with bathing, walking, dressing, transferring, medication reminders, assistance with exercises, completing any Activities of Daily Living

Homemaking Services:

Support with homemaking duties such as housecleaning, laundry, cooking, organizing, pet care, property maintenance and gardening

Transportation and Accompaniment:

We provide transportation to medical appointments, shopping, running personal errands, recreational activities in the community etc. A 1:1 support worker will accompany in the community, or complete personal errands for you

Long Distance Caregiving:

We can provide trustworthy, and all-inclusive support services to ensure safety and independence. Professional communication services to keep you updated on their wellbeing, with technological assistance to give you the opportunity to visually communicate

Family Consultation Services: Whether you are providing care in-home or from a distance, Extended Families has the experience and knowledge to help you navigate today's wide range of home and community supports systems, to coordinate and advocate for you with the agencies you'll encounter, and to assist you with screened referrals for the individual services and support your family needs.
Passport Funding Program: Our advisors are experienced in helping individuals to access and manage their Passport funding.  This program by Developmental Services Ontario offers financial assistance for recreational activities in the community, as well as caregiver support for respite services.